AAHSL Annual Meeting
The Association of Academic Health Sciences Library (AAHSL) Annual Meeting is held in conjunction with the Association of American Medical Colleges (AAMC) Annual Meeting.
The 2014 AAHSL Annual Meeting in Chicago, IL was a great event! Thank you to all who attended and contributed to the success of this year's Meeting. Below are some photos from the November 7th reception at the Galter Health Sciences Library.
We hope to see you next year at the 2015 Annual Meeting in Baltimore, MD.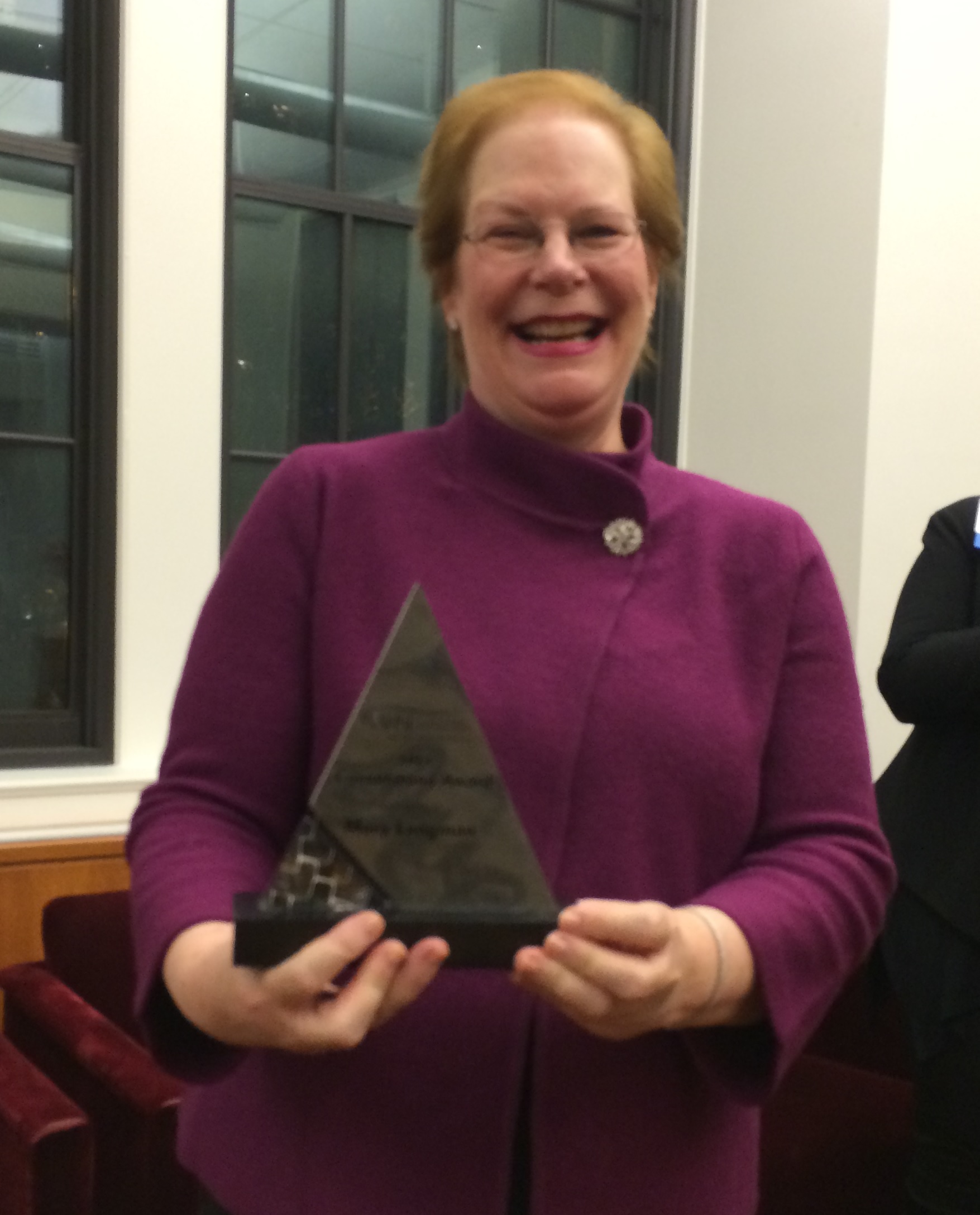 Mary Langman, Director, Information Issues and Policy at Medical Library Association, received the 2014 Cornerstone Award, AAHSL's highest honor, on November 7th in Chicago at a reception at the Galter Health Sciences Library.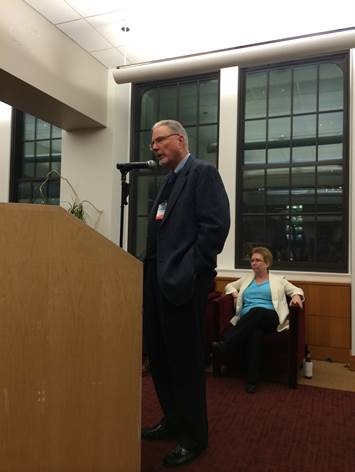 Dave Moore, AAMC Senior Director of Government Relations, addresses AAHSL members at the Galter Health Sciences Library, Feinberg School of Medicine at Northwestern University in Chicago. Dave was presented a Joint Resolution from MLA and AAHSL. The citation was read by MLA President and AAHSL member director Linda Walton (also pictured).