NLM/AAHSL Leadership Fellows Program

The Future Leadership Committee is pleased to announce the members of the 2016-2017 NLM/AAHSL Leadership Fellows Program class, the fourteenth year of the program. The candidate pool for fellows and demand for the program remain strong. Selection is competitive and recognition of a substantial record of leadership accomplishment and potential for a director position.

The NLM/AAHSL Leadership Fellows Program prepares emerging leaders for director positions in academic health sciences libraries. It is jointly funded by NLM and AAHSL. Since the program began in 2002, 42% of fellow graduates have assumed director positions. The list of current fellows and mentors appears below.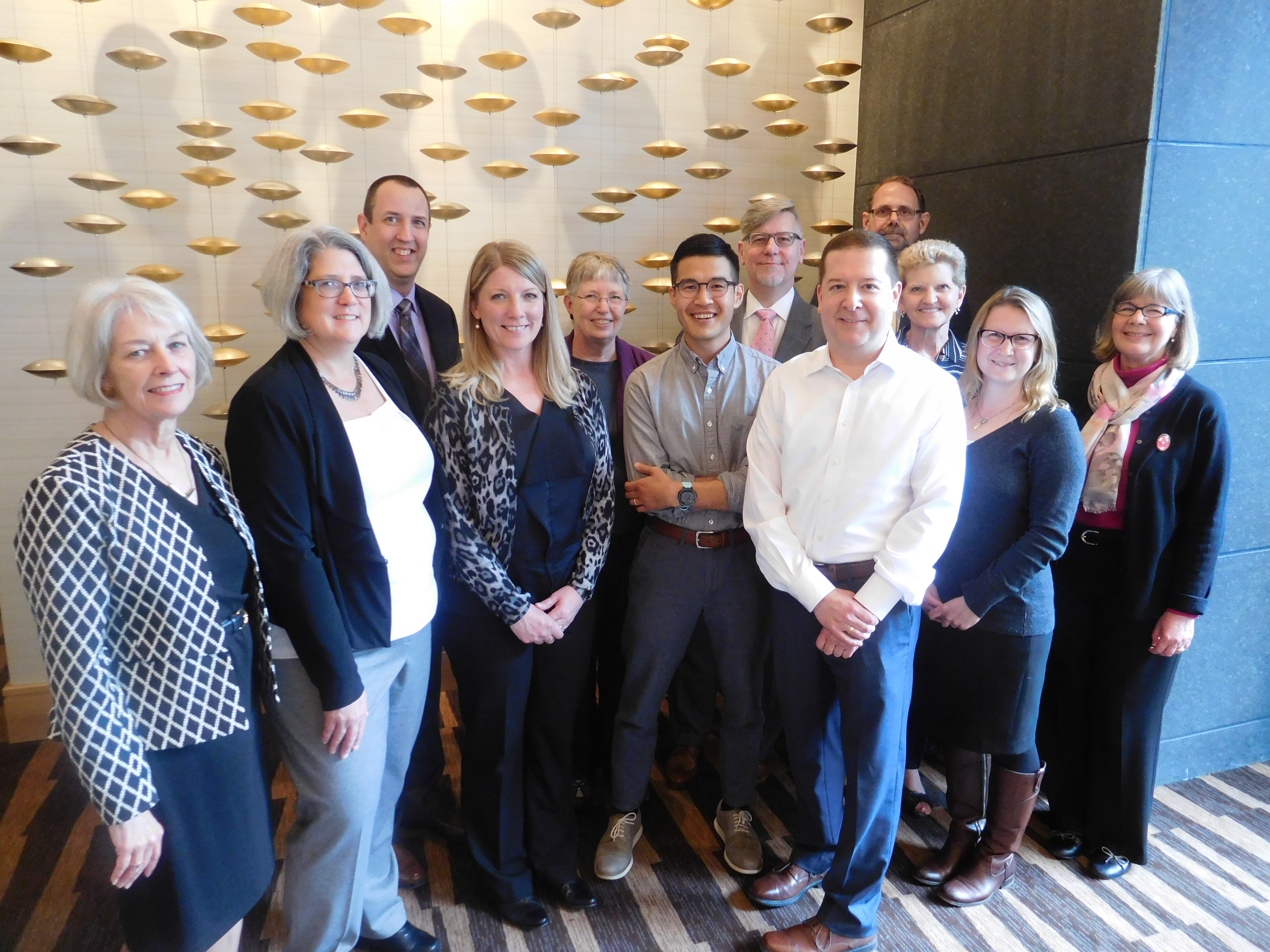 Congratulations to the members of the 2016 Future Leadership Fellows class, who completed their program on September 21.






NLM/AAHSL Leadership Fellows Program 2016-2017
Sandra De Groote
Scholarly Communication Librarian; Professor, University Library
University of Illinois at Chicago, Chicago, IL
Mentor: Laura Cousineau

Director, Biomedical LIbraries, Assistant Professor, Dept. of Medical Education; Assistant Professor, Dept. of Medicine
Geisel School of Medicine, Dartmouth College, Hanover, NH
Elizabeth Ketterman
Interim Director, Laupus Health Sciences Library
East Carolina University, Greenville, NC
Mentor: MJ Tooey, BS, MLS
Assoc. Vice President, Academic Affairs; Executive Director, Health Sciences/Human Services Library; Director, NNLM, SE/A Region
University of Maryland, Baltimore, MD
Will Olmstadt
Associate Director, Health Sciences Library
LSU Health, Shreveport, LA


Mentor: Mike Kronenfeld
University Librarian, A.T. Still Memorial Library
A.T. Still University of the Health Sciences, Mesa, AZ
Melissa Rethlefsen, MLS, AHIP
Deputy Director; Associate Librarian,
Spencer S. Eccles Health Sciences Library
University of Utah, Salt Lake City, UT


Mentor: Judy Cohn
Assistant Vice President for the Information Services; Director, Health Sciences Libraries
Rutgers, The State University of New Jersey, Newark, NJ


Jean Song
Interim Assistant Director, Academinc and Clinical Engagement, Taubman Health Sciences Library
University of Michigan, Ann Arbor, MI
Mentor: Cynthia Henderson, MILS, AHIP
Associate Dean, Health Sciences Libraries; Director, Norris Medical Library
University of Southern California, Los Angeles, CA


Fellow Graduates
Reports
Evaluation

For more information about the program, please contact Carol Jenkins, Program Director, AAHSL Future Leadership Committee, carol_jenkins@unc.edu.